Eucerin pH5 Washlotion - 100 ml
100 ml
Free-from alkali soap
Prevents skin from drying out, even with frequent use
Protects skin´s own microbiome with gentle cleansing
Preserves skin resilience
A mild body cleanser that protects skin's natural defenses and prevents it from drying out.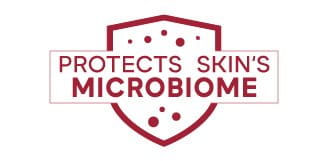 I have been using the Eucerin pH5 washlotion for a long time and I order it again and again. It is a good product. Suitable for my sensitive skin. Very highly recommend it.
Our brand values
Pioneers in skincare
We deliver a holistic dermo-cosmetic approach to protect your skin, keep it healthy and radiant.
Recommended by dermatologists
We work together with leading dermatologist and pharmacist partners around the world to create innovative and effective skincare products they can trust and recommend.
Committed to innovation
For over 100 years, we have dedicated ourselves to researching and innovating in the field of skin science. We believe in creating active ingredients and soothing formulas with high tolerability that work to help you live your life better each day.